Your Special Day at Foothills Golf Club
Nestled in the rustic beauty of South Mountain's ridges, The Foothills Golf Club offers an intimate setting on our West Lawn ceremony site. The Foothills Golf Club has breathtaking mountain views and is the perfect location for a sunset wedding. We provide the ideal location for any type of event up to 225 guests.
Choose between our indoor ballroom, or our beautifully landscaped outdoor veranda for your wedding reception.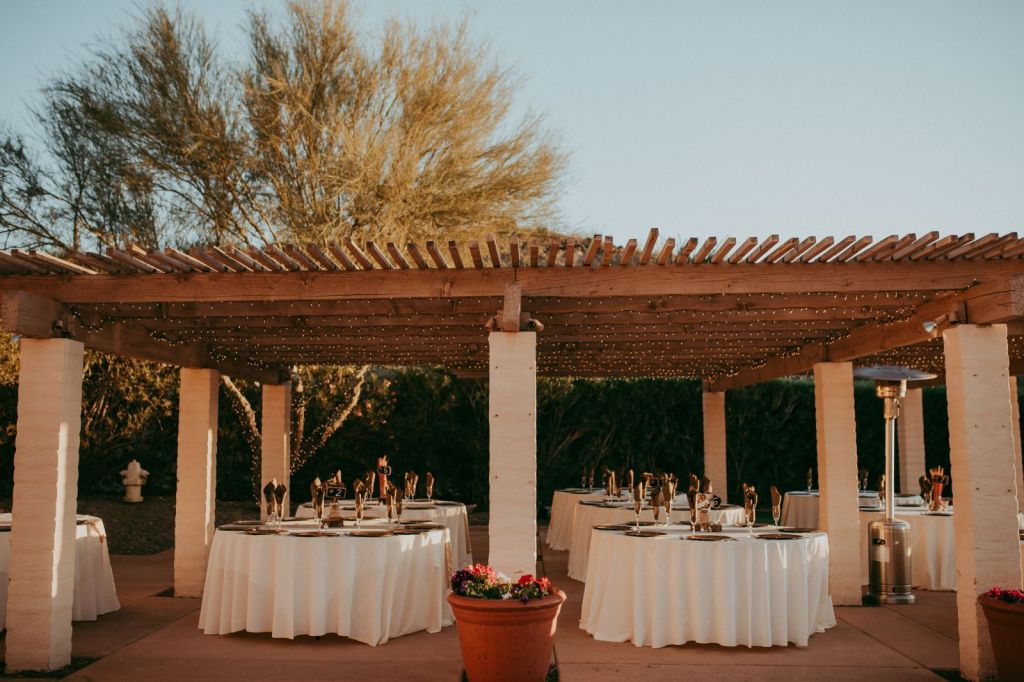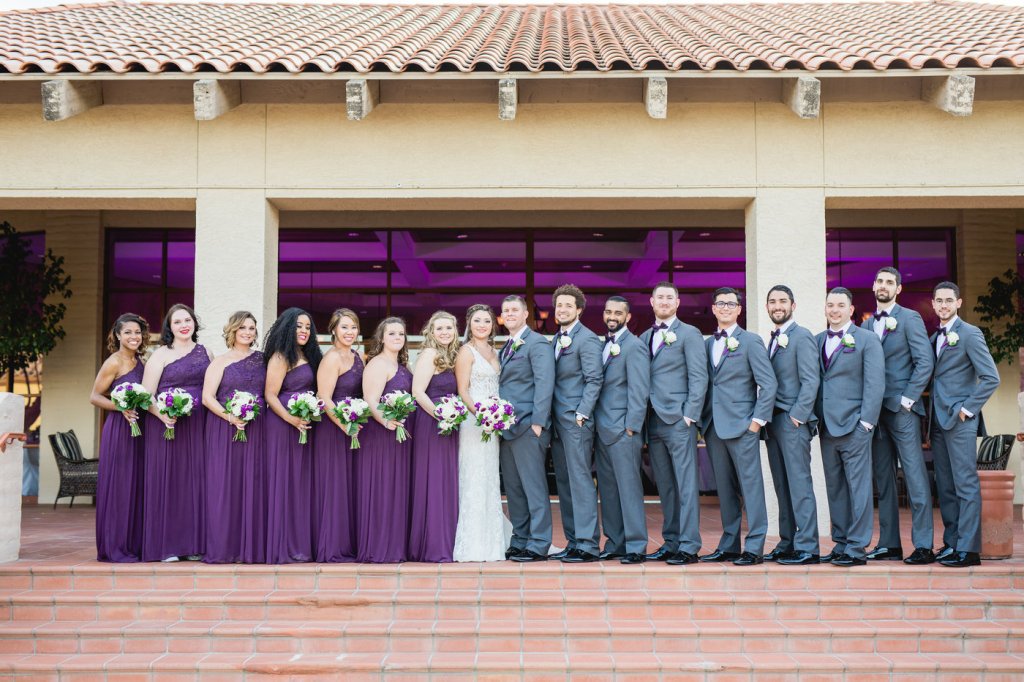 Main Ballroom
The Foothills 2600 Sq Ft.Main Ballroom is the perfect venue for any wedding reception or special event. Whether you are envisioning an intimate social event, or a lavish ballroom reception, we ensure that you will enjoy a pleasant experience from the initial planning to your special day!
Outdoor Veranda
The Foothills Golf Club can accommodate up to 225 people on our outside landscaped Veranda. Our scenic mountainside views and breath-taking sunsets will create an intimate atmosphere for you and your guests to enjoy.
Bridal Room
In our clubhouse we offer a 460 sq ft private bridal room with a traditional wedding tri-fold full length mirror. The Bridal Room is included with purchase of the Ceremony package, along with a complimentary bottle of champagne, water service and a cheese & fruit platter for the entire bridal party to share! We encourage the bride to bring in her hairstylist and make-up artist to spend the day getting ready for her big day!
Groom's Room
With a beautiful pool table, wet bar, card table, 52″ flat screen TV and couches, the boys can relax, entertain and have a great time! The groom's room comes with chicken tenders, french fries, and pitchers of beer!
Special Events
Our club offers a variety of event spaces including: Two spacious outdoor patios; a private dining room; and a 144-seat theater, which can be utilized for weekly networking groups, banquets or conferences. Custom banquet and catering menus are available as well. At The Foothills Golf Club you'll discover sensational service, fabulous food and a beautiful location to hold your event! Our experienced and friendly staff will put you at ease and ensure that you and your guests will enjoy the event you've been dreaming of.
To start planning your wedding day or special event, please contact our events team at (480) 460-5350, ext. 106, or email cindy.williams@thefoothillsgc.com for more information.